In the modern world, internet connectivity has become almost as important as our basic needs.
There is a fundamental need for the internet today in this fast-paced, competitive business world. You need an excellent router to get a seamless internet connection. The last issue you would want to experience is slow internet affecting your productivity.
How many Mbs is enough, though? Routers range in price, and the speeds provided vary. Internet plans can be as low as 25Mbs and go up to or above 1000Mbs.
A 300Mbs package is an excellent option for businesses that perform high-resource activities frequently. With this option, you need a good router for 300Mbs to go with it.
If you are in a hurry, these are our best picks:
TP-Link AC1900 Smart WiFi Router (Archer A9)– most popular

Tenda AC23 Smart WiFi Router– best budget

NETGEAR Nighthawk R8000 WiFi Router– best value
Best Router for 300Mbs Review
You will not go wrong with NETGEAR R8000 when looking for the best router for 300Mbs. It is a tri-band router that renders a combined speed of 4000Mbs. While you will likely not encounter traffic, the 300Mbs will limit you.
NETGEAR R8000 has MU-MIMO technology, Dynamic QoS, Beamforming +, covers 3500 square feet, and can simultaneously support more than 30 devices. It has six antennas that can be directed in different directions to give you maximum signal.
The four wired one-gigabit Ethernet ports will be effective for devices that need direct connections. You can plug in different devices like PCs, streaming players, and gaming consoles to the Ethernet ports.
In terms of management, the Circle App helps manage parental controls, while the Smart Connect provides a direct connection to the router's activity. Both will make for seamless management.
When you look at this router, you will notice that it's bulky, so it will take up plenty of room on the shelf or table on which you place it.
Pros
It has a Smart Connect app
MU-MIMO technology
It supports up to 55 devices simultaneously
Tri-band
Wide coverage (up to 3500 sq ft.)
Cons
It is heavy
RAX200 delivers 12 WiFi 6 streams across two 5GHz bands and a 2.4 GHz band. It's designed with MU-MIMO, Beamforming technologies, a quad-core 1.8GHz processor, OFDMA, Dynamic QoS, and Amazon Alexa Voice Control.
The 5GHz runs at 4800Mbps or 1200Mbps per stream, while the 2.4GHz offers 1200Mbps or 300Mbps per stream. The second 5GHz network runs at 2400Mbps or 600Mbps per stream.
It looks like a stealth bomb rather than a traditional router, a design that is unique and practical. RAX200 is compatible with all ISPs offering up to 2Gbps, including DSL, fiber, satellite, and cable.
Integrating the antennas into side wings that click into place and fold easily makes this router neat. You also don't have to adjust the antennas to sit upright because they are locked up internally.
It also comes with a BitDefender-powered NETGEAR armor that gives you a security service one-month free subscription. The armor protects your devices from data theft, malware, and viruses.
Being a high-end router, you would expect it to have a 2.5G Ethernet WAN port. Unfortunately, it comes with a standard Gigabit Ethernet port.
Pros
Exceptionally fast
Tri-band WiFi 6
Brilliant coverage
Cons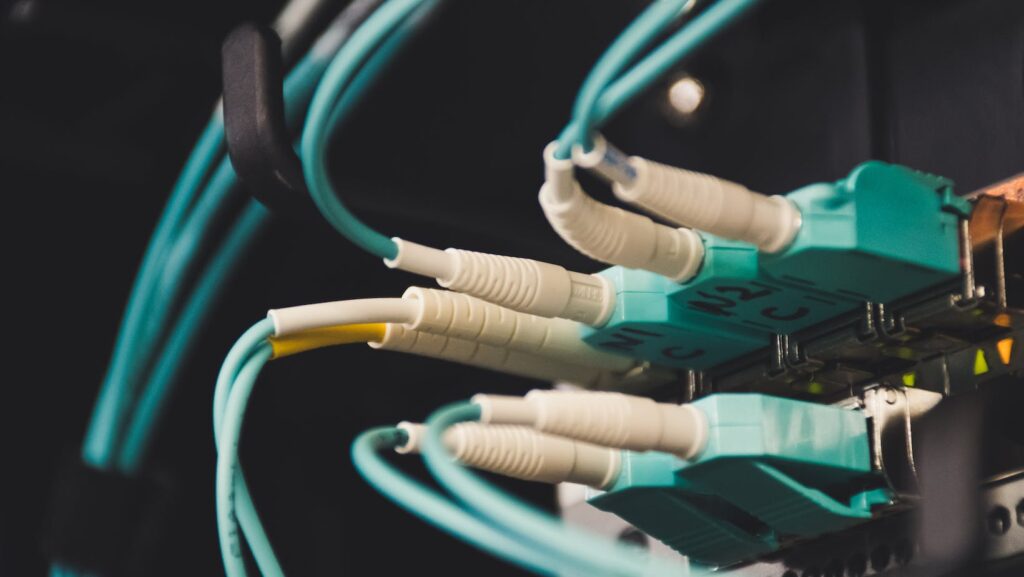 If you have a specific budget but need a 300mbs router, the Archer A9 is an affordable choice that offers decent coverage and good performance.
It embodies the design of a basic router as it is horizontal with external antennas. The three high-gain antennas can be adjusted to focus the signal on an area of your home that requires a steady signal.
The five Ethernet ports supply devices like gaming consoles with consistent connectivity, providing you with an uninterrupted experience. When it comes to security, you have a VPN server, access control, and parental controls at your disposal.
Despite being a cheap router, Archer A9 has plenty of performance features. It is a dual-band; hence you can stream through the 5GHz while the 2.4GHz will handle basic browsing. With speeds of up to 1300Mbps, you can utilize all our 300Mbps.
The MU-MIMO technology allows you to run multiple streaming devices concurrently without facing buffering.
While I didn't like that the Archer A9 has limited controls, it does not take away the fact that it's a great router.
Pros
MU-MIMO technology
Parental controls
High gain antennas
TP-Link Tether app
Beamforming technology
Cons
If you want a modem router combo for 300Mbs, the Motorola MG7550 is a superb choice. Motorola is renowned for manufacturing quality devices, and this lives up to that standard.
Motorola MG75550's tower design provides plenty of ventilation, ensuring that your device stays cool at all times. This increases the unit's longevity since the components won't overheat.
You get four Gigabit 10/100/1000 ethernet LAN ports for wired connections to HDTVs, gaming consoles, among other devices. Motorola MG7550 has a Power Boost from Motorola designed to increase the range and strength of the signal.
Beamforming technology will help you determine and prioritize the devices that need reliable signals in your home.
You can stream heavy-duty activities using the 5GHz band and let the 2.4GHz band support basic browsing. This will allow your network to function smoothly without encountering unnecessary traffic.
This router is approved for use with Cox, Time Warner Cable, Charter Spectrum, CableOne, WOW, Comcast Xfinity and Xfinity X1, and Suddenlink, among other ISPs. The problem with Motorolla MG7550 is that it is not easy to upgrade the firmware.
Pros
Combo unit
Tower design
Wireless power boost
Dual-band router
Cons
The firmware doesn't update easily
For extended coverage in a router for 300Mbs, Gryphon is your best bet. It has plenty of advantages and features like an attractive, unique design.
This router stands vertically, which facilitates proper ventilation, keeping the unit cool while the white casing blend with the walls or furniture. It has internal antennas, which keeps this router neat as no pieces stick out.
Gryphon AC3000 is equipped with many security features like robust parental controls, allowing you to use your router without compromising your devices' safety.
When it comes to coverage, one Gryphon AC3000 unit offers coverage up to 3000 Square feet comfortably. If you require additional coverage, you can increase the number of units. This is made possible because this router either functions as a mesh system or as a single unit.
It's a tri-band router with two 5GHz bands and a 2.4GHz band, facilitating steady, uninterrupted traffic across all your devices. Additionally, it has MU-MIMO technology for multiple streaming simultaneously.
It also supports auto band steering and beamforming technology. Ultimately, Gryphon AC3000 offers a solid performer, but it's pretty expensive.
Pros
MU-MIMO technology
Easy to set up
Versatile and robust security features
Extended coverage
Cons
If you subscribe to a good ISP, you deserve a high-functioning router to get the best of your internet connection. Tenda AC23 is a dual-band router made, particularly if you have high-speed internet. Despite being large, Tenda AC23 is relatively light and heats up moderately.
It gives speeds of up to 1733Mbps on the 5GHz band and 300Mbps on the 2.4GHz band. You also get a secure connection that allows you to establish WPA/WPA2 and WPA-PSK/WPA2-PSK security features and fast WPS encryption.
The LED lights indicate the strength of your connection. Additional features like seven antennas and a built-in signal amplifier work to provide a solid 5GHz WiFi signal and extended coverage.
You will receive equal, strong signals throughout the whole house. Unfortunately, the 5GHz channels are limited.
It has 4×4 MU-MIMO technology, which offers better and faster WiFi than 3×3 MU-MIMO technology. It supports wave 2 802.11ac technology and IPv6 protocol.
IPv6 Protocol minimizes lag and lowers the data transmission time, translating to a seamless gaming experience. It is also equipped with gigabit ports that support bandwidth access of up to 1000Mbps.
Pros
Fair price
Good WLAN range
Nice design
Good usability
Cons
FAQs about Routers for 300Mbs
Is 300Mbs Work for a Business?
It depends on how you use your internet, what you use it for, and also the size of your business. While most people would want 1Gbps broadband or even 10Gbps, a small business shouldn't strain the company's resources to finance a plan they don't need.
A 300Mbs package offers fast and steady speeds for download and upload and supports multiple devices simultaneously.
How do I Determine My Internet Speed?
There are numerous online tools designed to help you measure your internet speeds. Speedtest is one of the popular options, but it is Flash-based. Alternatively, you can use HTML5 speed tests such as speedof.me.
Is 300Mbs sufficient for a seamless gaming experience?
For the ultimate uninterrupted gaming experience, you need 300Mbps or more download speeds. This allows you to transmit more data, offering greater leeway; hence it is unlikely that your gaming will be affected by network constraints.
Conclusion
The market offers plenty of routers for 300Mbs. Although some of them might be more powerful than others, the options above give you high speeds that provide seamless connectivity and enable a wide range of uses to be done quickly.